Yesterday I received an email from Andrew:
"Hi Steve. I have been looking for a really simple utility. I am always on the phone with users, and sometimes it takes forever to walk them through and have them find their IP address or host name. I remember your post about BGInfo, but that program puts text all over the desktop. My users would kill me if I had them all run that over their family / cat / dog pictures. Is there anything that can do this without bothering them?"
I looked around. I found some utilities, but many of them bundle adware, and most require a full install. So instead we put one together that is extremely simple.
It requires no install. You just put it in the users logon script and point to a single executable.
Once it launches it shows a star in the task bar:

We picked a star for the icon so you can easily describe it over the phone:
"Please click on the orange/yellow star down by the time".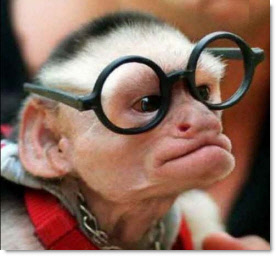 Once they click it, an information dialog is shown – with big text so it is easy for them to read: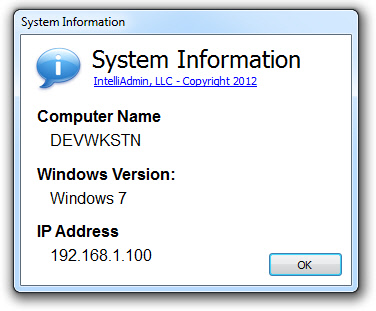 You can download it from here:
Now when a user calls you on the phone it will be much easier for them to get that system info for you.
This utility is free for personal or commercial use.
One more thing…Subscribe to my newsletter and get 11 free network administrator tools, plus a 30 page user guide so you can get the most out of them. Click Here to get your free tools