We just released a new version of our freeware remote reboot utility. It is a replacement for one we have had on our site for quite some time now. We added the ability to manually pick a hostname, and pick alternate credentials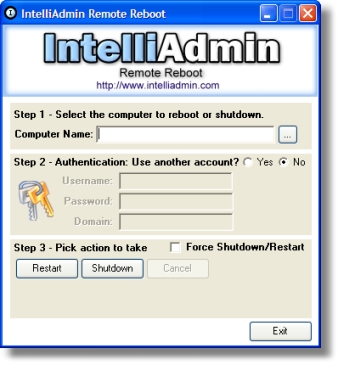 No extra dlls, or .net runtimes are required. It just runs without any installation, and can be found in our downloads section. As always no spyware, adware – Just freeware goodness.
Requires at least Windows 2000.
One more thing…Subscribe to my newsletter and get 11 free network administrator tools, plus a 30 page user guide so you can get the most out of them. Click Here to get your free tools