I got a question from Mark last week:
"Steve, I was wondering if you could add a plugin to Network Administrator that would disable control panel access. I know it is not the best way to keep people out, but it would save me a lot of headaches"
Actually, I have gotten a few requests for this. Disabling control panel access is actually quite easy. If you drill down to this registry key:
HKLM\Software\Microsoft\Windows\CurrentVersion\Policies\Explorer
You just need to add a DWORD value of NoControlPanel, and set it to 1: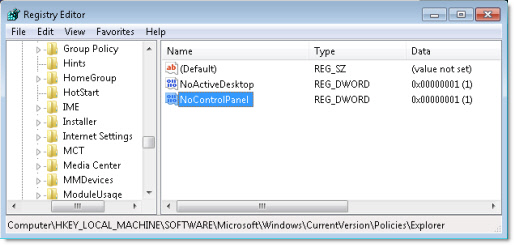 Windows 7 handles this smoothly. See my start menu before the change: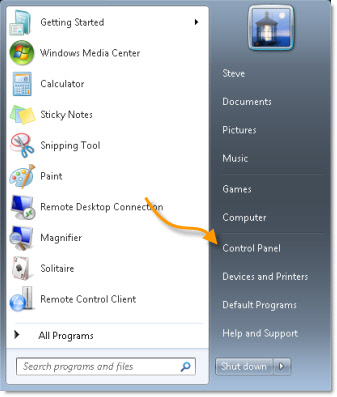 After the change, the control panel option is missing: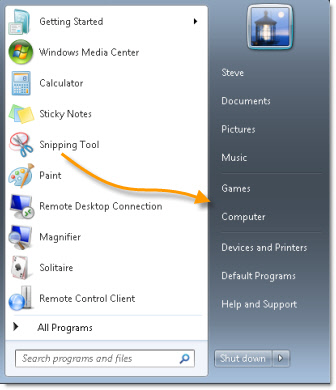 XP is not as nice, it keeps the icon…but you get a nasty message when clicking on it:

We added a plugin to Network Administrator. That way you can easily make the change without plunking around in the registry, plus you can push it remotely against machines on your network: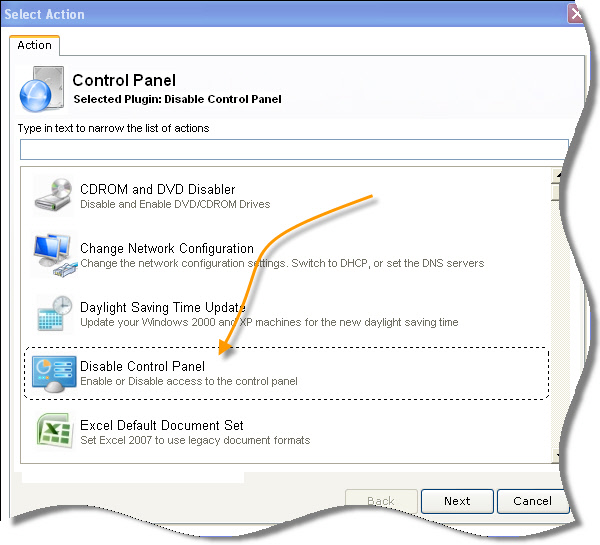 You can get your free download from here:
http://www.intelliadmin.com/NetworkAdministrator.exe
Disabling the control panel won't keep everyone out, but in some situations it can really help.
One more thing…Subscribe to my newsletter and get 11 free network administrator tools, plus a 30 page user guide so you can get the most out of them. Click Here to get your free tools