Got a question from Mary this week:
"Once in a while we need to let users know we are going to take a server down, or need to do maintenance on the network. In the old days we would use 'net send'. But it seems now with Vista, and Windows 7 things have gotten a lot harder. Is there any way you know of doing this that works across all versions of Windows?"
This is a popular question. The problem started back in the old days when people left their computers wide open.
The bad guys would use the messaging system within windows to show popup messages on their computer. To fix this, Microsoft hardened this system – making it more difficult to send legitimate messages.
To display a message on a remote computer, you need to use the system that MS provides (unreliable across different versions) or put together your own solution.
Our answer to the problem was to add a plugin to Network Administrator.
This was not a simple task, since you can't just execute a program that will show the message – First you need to find the console user, get their session number, and finally execute a program that will display the message.
No worries. You don't need to any of the heavy lifting. Just get a free copy of Network Administrator, and pick the instant message plugin: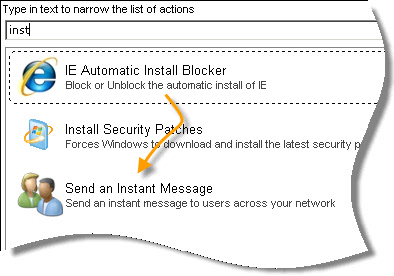 Once you pick it, you can set the title and body of your message: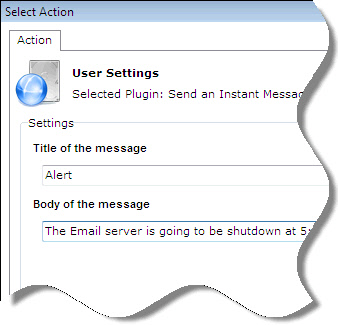 Within moments users will get your important message: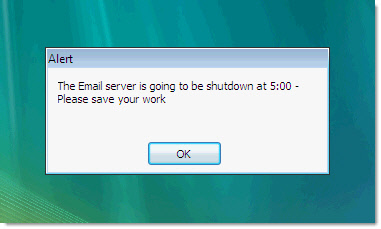 One other nice thing about our message box is it tries really hard to be the top most window. That way your important message will not be hidden by another application.
Get your copy of Network Administrator from our downloads page:
http://www.intelliadmin.com/index.php/downloads/
One more thing…Subscribe to my newsletter and get 11 free network administrator tools, plus a 30 page user guide so you can get the most out of them. Click Here to get your free tools