A few weeks back we released a tool that would allow users to easily see their local IP address.
It can really save time when supporting users over the phone. Instead of telling them to click on start, then control panel, then, etc etc…you can simply say "Click on the star down by the time" – and bam – they can easily see this info and read it off to you: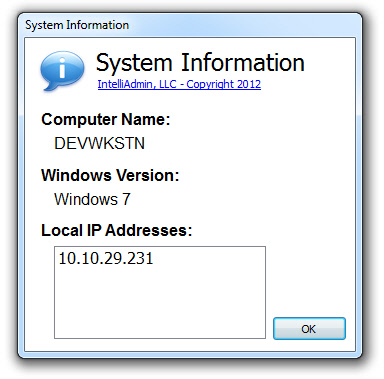 A few of you had some great suggestions.
Jean-François asked us to add a public IP option, so we did: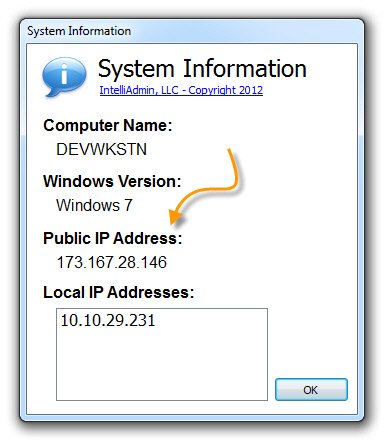 Art wanted a way to remove the clickable link: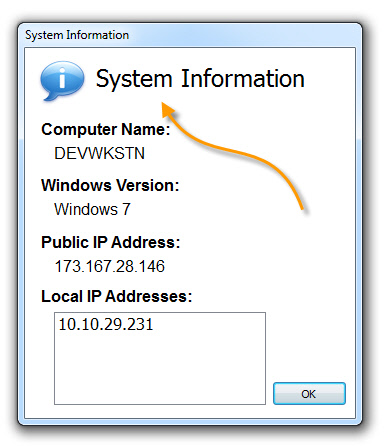 John asked if we could add the user name: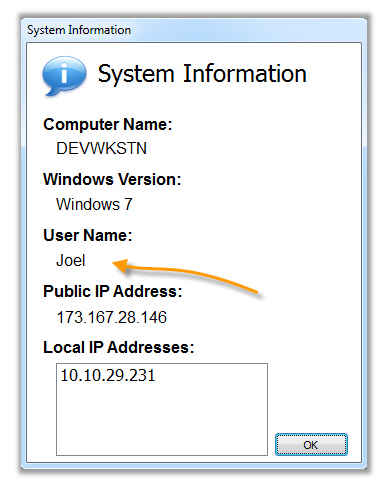 Jenny wanted us to put all the info as a tool tip so the user does not even have to click on it to see the info, so we added that too: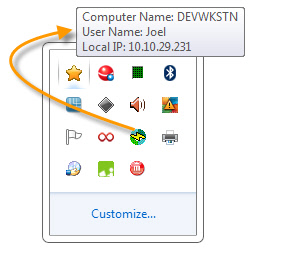 These command line options were added to manage these features:
/no_public_ip – Disables the public IP option. Important if you don't want the program to hit our servers when it is run
/no_url – Removes the IntelliAdmin link at the top of the main form.
/no_exit_menu – Removes the exit menu.
You can get the new version from here:
It is free for commercial or personal use.
One more thing…Subscribe to my newsletter and get 11 free network administrator tools, plus a 30 page user guide so you can get the most out of them. Click Here to get your free tools